Unity Ceremonies are used to signify the joining of two people or two families. There are many variations on traditional unity ceremonies that can include children, extended family, and friends.
New Traditions has a wide range of choices including a Sand Ceremony, Water Ceremony, Wine Ceremony, Wine Box Ceremony, Salt Covenant, Jumping the Broom, Circling, Knot Tying, Handfasting, Science-Based ceremonies and more!
Do you like a traditionally religious Unity Ceremony but don't like its religious elements? We can write a secular version of almost any Unity Ceremony, no matter what it's origin is!
Contact us now to learn what New Traditions can do for you!
Tying the Knot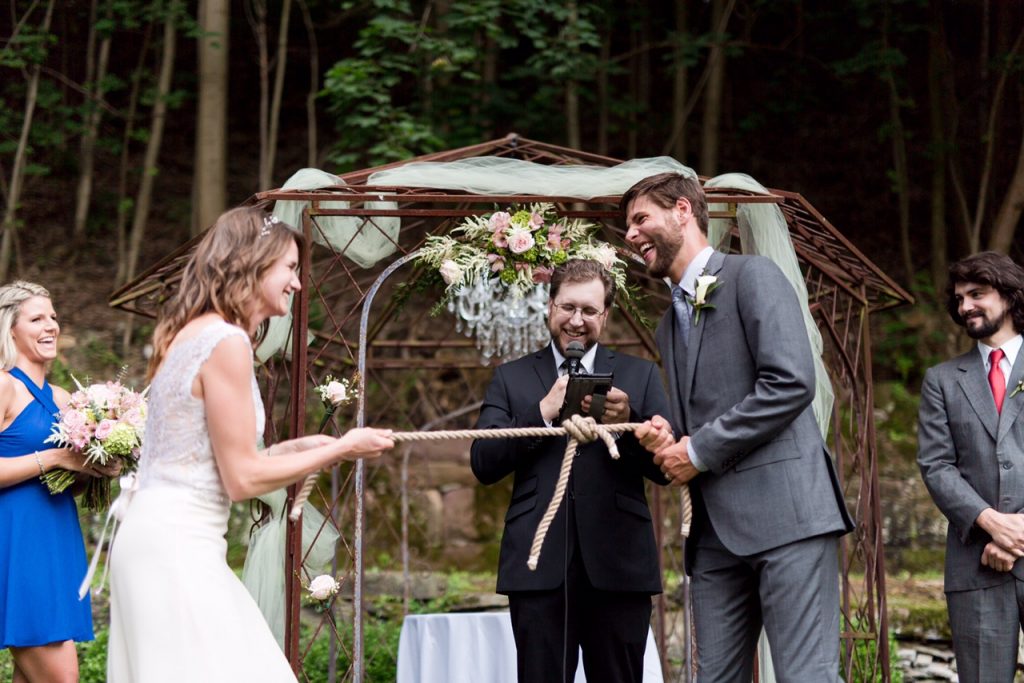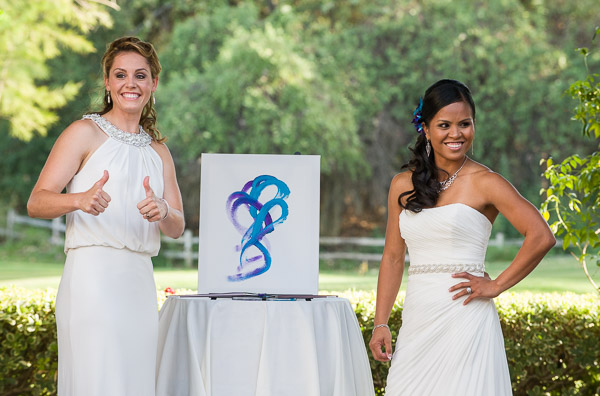 Anniversary Wine Box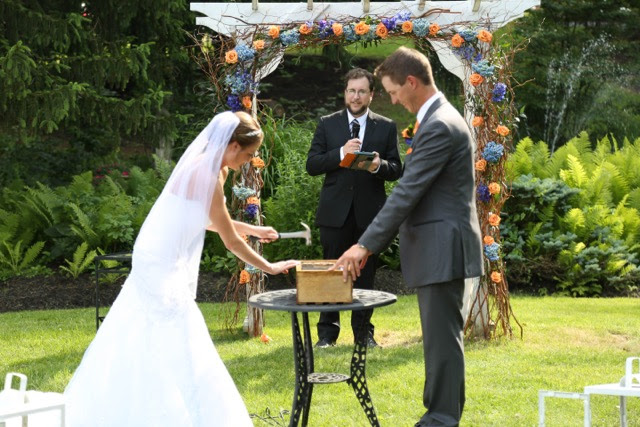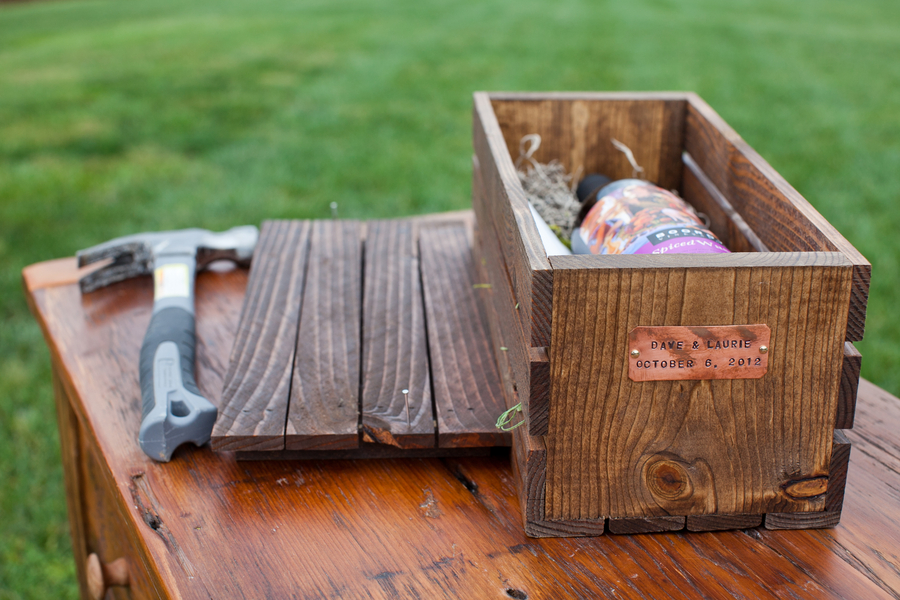 Love Locks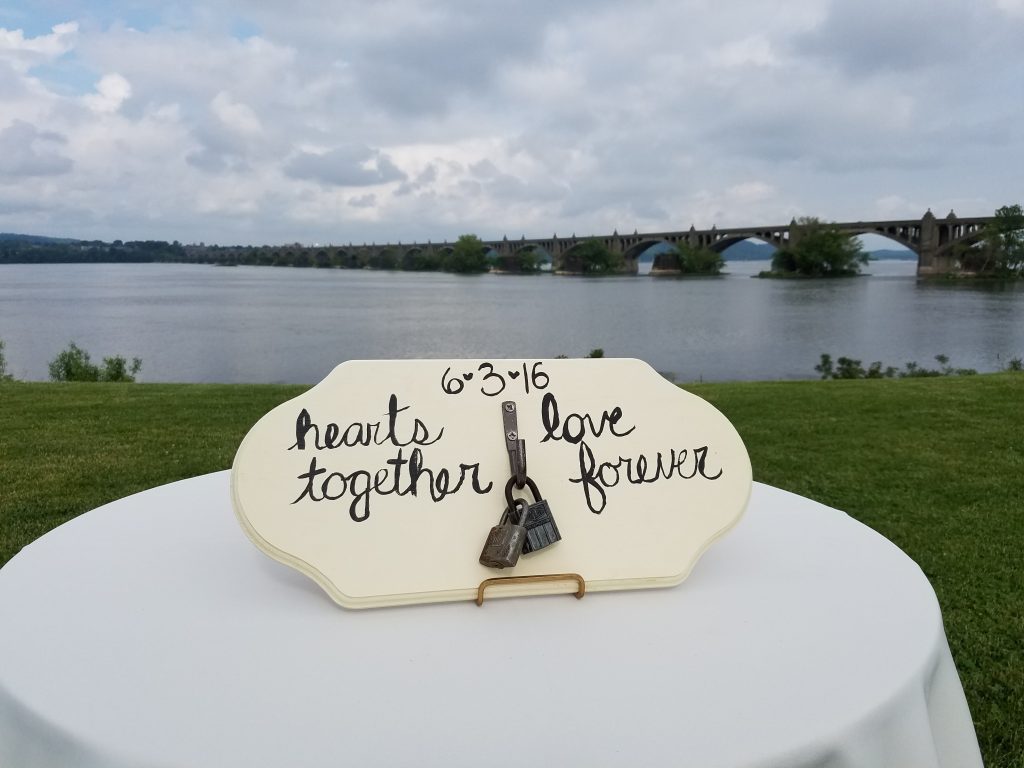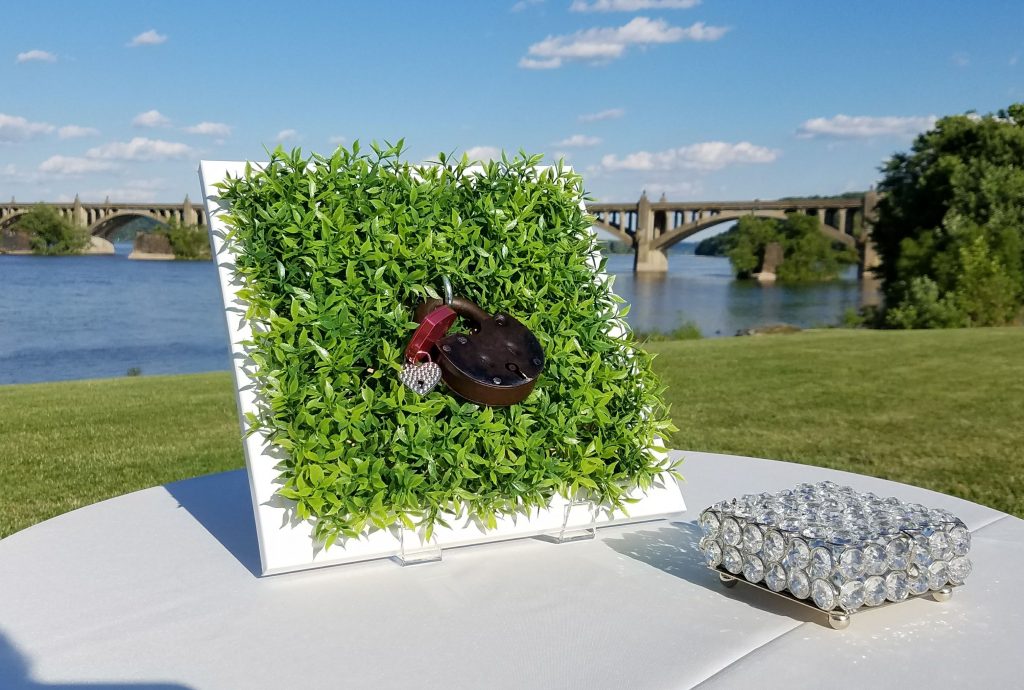 Wine Ceremony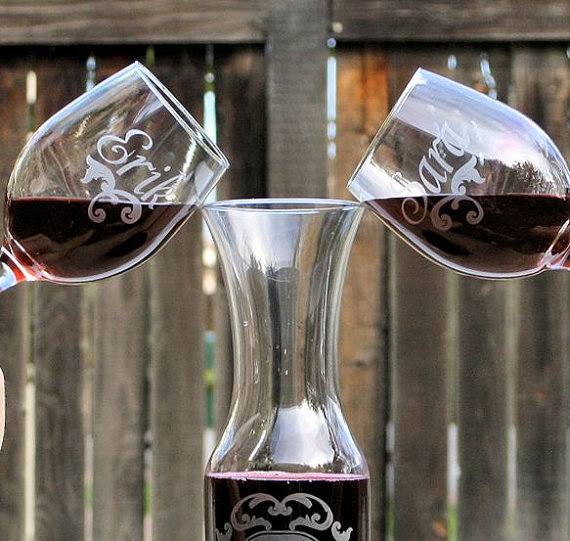 Salt Ceremony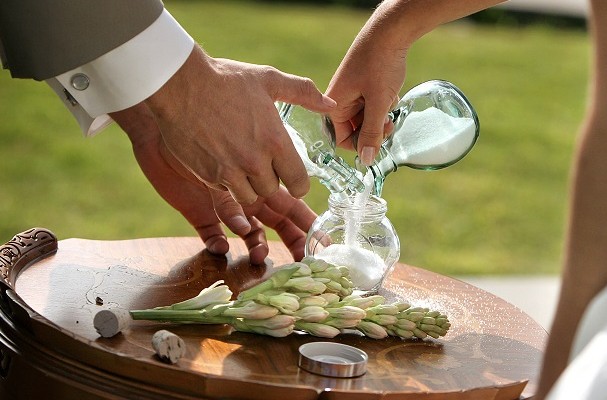 Handfasting
Handfasting: Handfasting is a simple and traditional ceremony used in Irish, Scottish, and Welsh weddings, which goes back to the medieval and renaissance period.  It involves the tying of hands together to symbolize the coming together and remain tied together.
http://www.officiantguy.com/handfastingceremony.html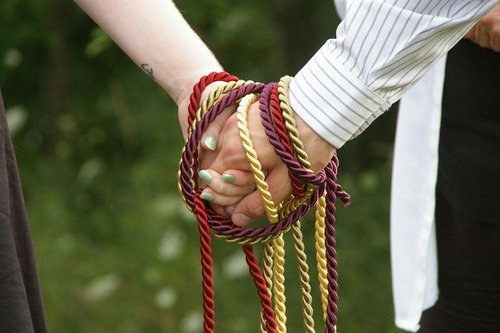 Branding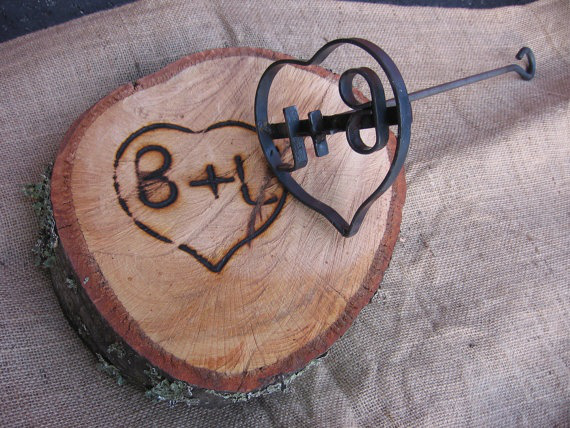 Tree Planting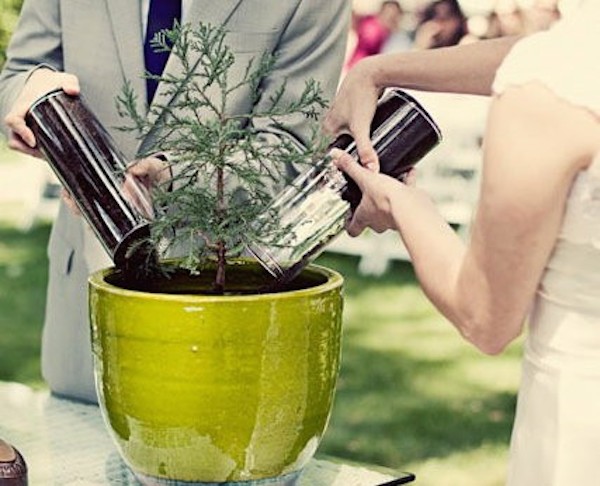 Here are the layers and their meanings:
Bread: The foundation that represents trust and communication
Meat: Representing strength from protein
Colby Jack cheese: Representing two families coming together like the mixed cheese
Tomato: Rachel says, "Is it a fruit? Is it a vegetable? It's technically a fruit, but it's still weird and confusing… so tomatoes represent conflict." HA!
Lettuce: Pulled from the head, it represents the dreams they share
Mayo and mustard: Adding flavor and excitement to the marriage
Tasting of Four Elements: An African-American wedding tradition. This ritual dramatizes the "Traditional" promise to love "for better or worse, for richer or poorer, in sickness and in health." Lemon, vinegar, cayenne pepper, and honey — represent the sour, the bitter, the hot, and the sweet times of marriage.
wording options:  http://www.trystanphotography.com/tips-and-tricks/great-wedding-ceremony-ideas-tasting-elements/
Celtic Oathing Stone: "The couple holds or puts their hands on a stone during their vows to "set them in stone"
Wine Ceremony: The bride and groom each take a carafe of wine and pour it into a single glass, which they both drink from.  The below image is a variation of containers.
http://www.yourweddingcanvas.com/cereutywine.html
Tasting of Four Elements
Adapted from the Yoruba tradition, it is said to represent the promise to love your partner "for better or worse, for richer or poorer, in sickness and in health." Vinegar, lemon, cayenne pepper, and honey are traditional choices used to represent the bitter, sour, hot, and, of course, sweet parts of life and a new marriage. Here is an example of how the ceremony is spoken…